To get our full newsletter, including exclusives for subscribers, visit: agrariantrust.org/subscribe
Spring 2019 Newsletter Highlights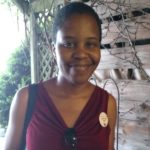 First and foremost, please join us in welcoming Josie Walker to our team! Josie is now our Eastern North Carolina Project Coordinator for FaithLands, a coalition-led initiative that supports faith communities in making lands available for sustainable, agroecological farming, especially to those in society marginalized by virtue of class, race, gender, economic status, and other factors.
FaithLands is a growing national movement to connect and inspire faith communities to use their land in new ways that promote ecological and human health, support local food and farming, enact reparative justice, and strengthen communities. 
Many thanks are due to our fellow FaithLands coalition members and our hiring committee for all their support and hard work: F.A.R.M.S., The Conservation Fund, Duke Sanford World Food Policy Center, and the Presbyterian Hunger Program.
We look forward to working together and supporting Josie as she kicks off this new project. Our deepest thanks to the Sisters of Charity of the Blessed Virgin Mary for their support and prayers for this endeavor. Learn more about Josie's work and FaithLands.
Growing Our Team
Please also join us in welcoming Darby Weaver, a writer and contributor to our new series focused on the human side of land transition, Stephanie Borovicka, our new bookkeeper, and Kimberly Rawson, who will be supporting outreach and engagement efforts for our Agrarian Commons work.
We thank the Donner Foundation for supporting the organizational growth of Agrarian Trust and the development of a local Agrarian Commons.
Agrarian Commons Creation Committee Has Launched!
Agrarian Trust is creating local agrarian commons 501(c)(2) organizations to own land for local sustainable agriculture, agrarian community enterprises, and ecological stewardship. The agrarian commons will own farms and provide 99-year lease agreements to farmers and community organizations with a focus on bringing about land justice by providing access and equity to communities excluded from land. This structure will require a number of guiding documents, which we've been developing through our partnership with the Sustainable Economies Law Center (SELC).
Through our Agrarian Legal Support initiative, we've also been organizing a diverse group of leaders and experts to participate in creating these documents.We will also work with exiting and entering farmers of initial farms acquired into Agrarian Commons, bringing together a Founding Farmers Committee to co-create collective agreements. Our goal is to bring together a unique and diverse community to create a new structure to support land, people, and communities, and their equitable interconnectedness.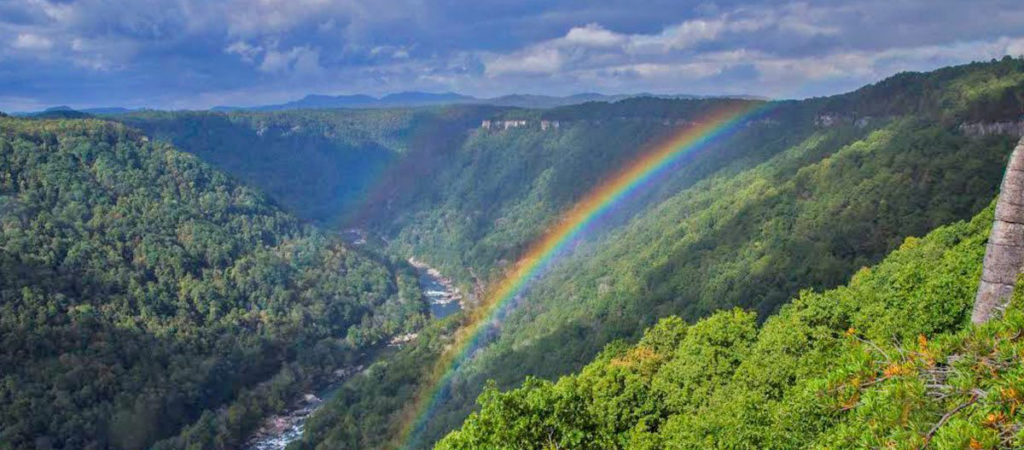 Agrarian Legal Support has also just published our latest case study, which helps inform the creation of the local Agrarian Commons and grounds our work in rural Tennessee. Learn about Woodland Community Land Trust.
We encourage all those interested to sign up for our Agrarian Legal Support newsletter to stay informed and get involved. 
The Human Side of Land Transition
We're excited to launch a new series on the human side of farm and land transition, one of many considerations that we're working to fully appreciate, uplift, and amplify in our creation of the local Agrarian Commons. Our first post comes from Darby Weaver, a writer and farmer with more than a decade of experience growing and moving in and out of Biodynamic farms in the Southeast and Northeast and teaching holistic and ecological methods. Her most recent project finds her in a tiny house on 20 acres in Northern Vermont where she is developing an Agroecology system with her husband, Elliot Smith. Darby is writing a multi-part series to introduce herself and the farms she has connected with.
She'll also introduce the founding farms that will help create a local Agrarian Commons in their communities, providing a perspective into the lives of the farmers involved. 
Agrarian Trust Team Updates
Ian McSweeney, our Director, attended the Montana Ag Finance Summit to share background on Agrarian Trust and to introduce the local Agrarian Commons model and the Lewiston/Auburn Farmland Access and Food Economy Conference to introduce the local Agrarian Commons model and engage with local partners to explore collaboration. Ian also gave a webinar on the Agrarian Commons hosted by LIFT Economy and co-presented with SELC, as well as a presentation on the Agrarian Commons at the NOFA-NH annual conference.
Eliza Spellman Taylor, has been working regionally with farms, community groups, and nonprofit partners to facilitate a future Agrarian Commons in West Virginia and Virginia. She is organizing and will begin collaborating with the Agrarian Commons Creation Committee to collectively envision and draft its guiding documents. She and her husband are also the proud, adoring new caretakers of lots of newborn kids and pups on their farm in Virginia.
Jamie Pottern, our Land, Community & Education Director, attended several recent events including the Harvard Justice conference, to develop our connections within the field of conservation and sustainable agriculture. Follow @agrariantrust on Facebookand Twitter for her upcoming blog post reflecting on these events and their relevance for our work at Agrarian Trust. 
Jean Willoughby, our Organizational Development & Strategic Initiatives Director, has continued work on improving our operations and communications, and recently collaborated with founding members of Earthseed Land Collective to write a story that we published last month. In March of 2018, Jean was invited to join the team at the Racial Equity Institute as a trainer. After helping deliver 60+ workshops around the country over the past year, she took some time to reflect on how organizing for racial equity connects to our work and how essential it is for us to develop a shared antiracist analysis within our organization as we work to create equitable approaches to preserving farmland.
Read Jean's latest post: Envisioning Racial Equity in Agriculture: A Groundwater Approach to Our Food System
Case Study: Earthseed Land Collective
In March, we released our third case study highlighting Earthseed Land Collective. Earthseed was formally established in 2012 by a group of black and brown farmers and social justice organizers. Over the past decade, they have sought to establish a stable land base for their families and an equally grounded, self-sustaining, and welcoming hub for community building, particularly among farmers of color and food justice advocates.
Upcoming Events
Check out our public events calendar for all of our upcoming events!
 
TRANSFORM 2019: Climate, Communities, Capital, May 22-24th, San Francisco, CA (More info)
NH Food Alliance Webinar: Creating Local Agrarian Commons, June 11th, 12pm – 1:30 pm (EDT) 
New England Food Solutions Webinar on Creating Local Agrarian Commons, June 4th, 2pm – 3pm (EDT) 
We congratulate the Greenhorns on this spring's release of the fourth volume of The New Farmer's Almanac, featuring ninety contributing writers and artists who explore the social, techno, and ecological processes of diversification. Both Ian and Jean contributed to this year's Almanac, which is filled with essays, stories, and poems from farmers, ranchers, ecologists, educators, grocers, gardeners, researchers, and advocates connected by their care for the land, the food system, and the survival of the natural world. Order your copy here from our friends at Chelsea Green Publishing.
A New Way to Contribute:
Make a contribution to support Agrarian Trust   
We're now working with iATS Payments to accept online donations and can offer better options that reduce fees, ensuring that more of your donations support Agrarian Trust's mission. iATS is the only payments provider in the world focused exclusively on nonprofits and has more than 20 years of experience helping organizations like ours thrive. 
Thank you for supporting a just, sustainable, and equitable future, where farms are a vibrant and interdependent part of our communities. 
---
ICYMI: New Consulting Services
Agrarian Trust launched new consulting services, including free resources for farmers, communities, and other service providers. This also includes our fee for service work to complete lease, conservation transfer, and stewardship agreements. For a full list of services, visit: http://agrariantrust.org/services/
Growing Our Team, NC FaithLands, and the Agrarian Commons