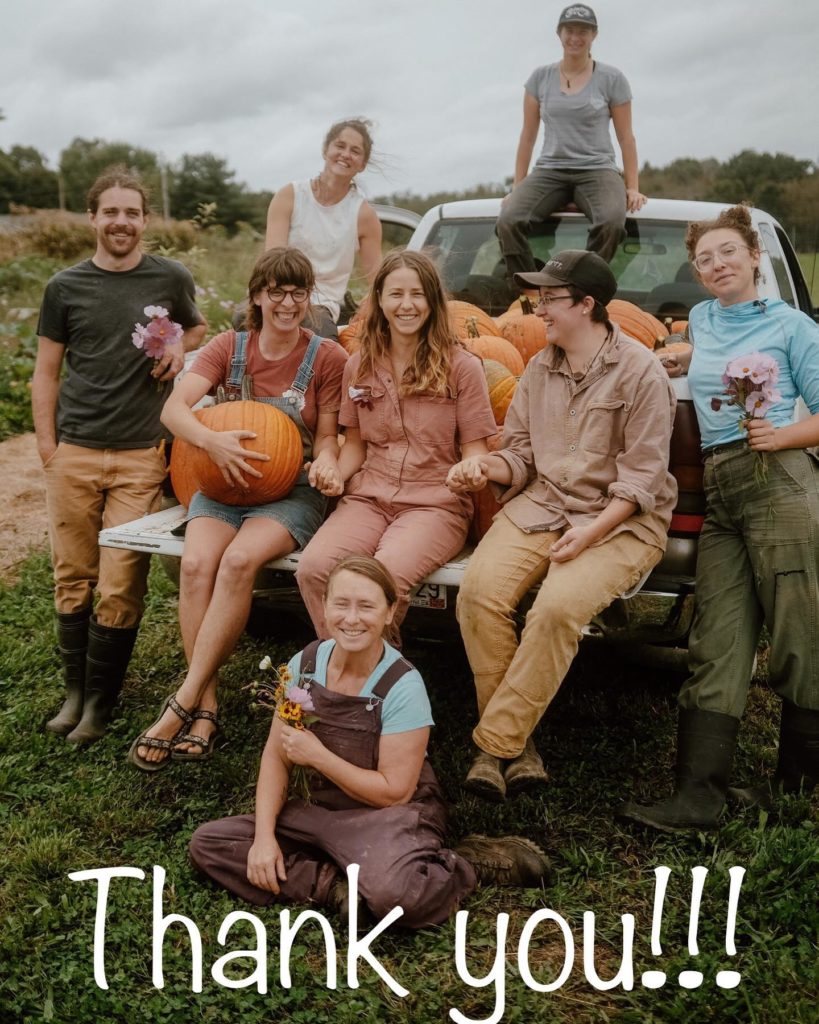 Agrarian Trust fully funded its third fundraiser on October 12th, 2021. Working together with the West Virginia Agrarian Commons, the fundraiser reached total completion in ten months, surpassing the goal of $258,000, raising $261,346*.

These funds will now be used to acquire Whitlock Farm, an 82 acres farm in Fayetteville, West Virginia. Once acquired by the Agrarian Commons a 99-year lease will be conveyed to the New Roots Community Farm. This ensures that this land will be cared for using regenerative farming practices that supports sustainable food production, ecological stewardship, community vitality, and equitable land access. The Agrarian Commons structure will ensure that this land will be protected forever for community centered agriculture in a post-coal region of West Virginia that is the gateway to the newest National Park in the country.
How the community gave
Each fundraiser engages a unique demographic in both the local region and Agrarian Trust's national audience.  We are overwhelmed by the local and national support from individual donors, solidarity partners and philanthropic foundations.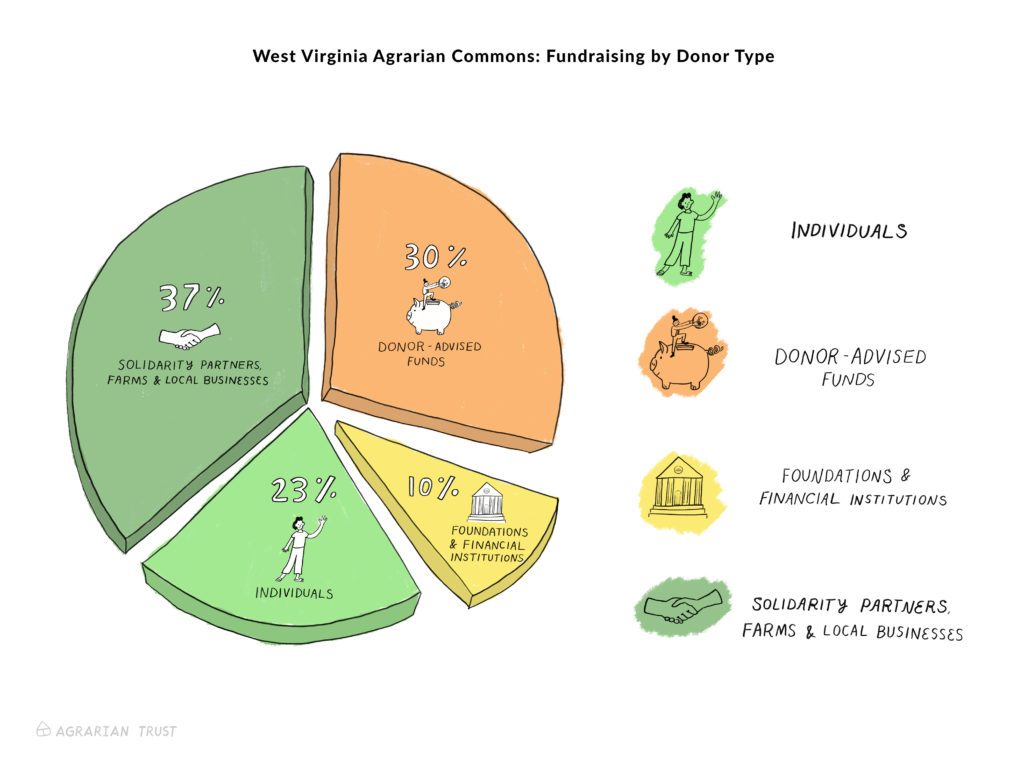 37% of funds came from solidarity partners which consists of local farms and businesses. This illustrates the connection between people—the relationship between local agriculture and economies, which is what we hope and strive for as part of the Agrarian Trust's principles: more connection to the land and to each other.
30% of funds came from Donor Advised Funds (DAFs), which were larger donation amounts from individuals who follow and support this work. Agrarian Trust is recognized by many DAFs and we could not do this work without this wealth as we transform what land ownership looks like.
23% came from individuals, our grassroots supporters who know and understand the importance of these projects! Whether the support is for fresh vegetables and nutrition, open space, a love of farming, an affection for animals, the taste of raw milk – we thank you for all of the ways that you gave!
10% came from foundations and financial institutions, including $15,000 from Patagonia, Inc. (based in California), which was a significant acknowledgement towards the West Virginia Agrarian Commons, and the importance of this work that transforms and disrupts the current capitalistic land ownership model.
Where the community gave from
A large amount of support was given from Appalachia. 36% of funds came from the Appalachian region, with local restaurants, jewelers, brewers, farmers, yoginis, musicians, governmental leaders, foundations, organizations and businesses showing support. The majority of the funds came from the northeast region, donating 50% of the funds, with the western region at 7%, the south at 8%, the midwest at 2% and 1% being anonymous.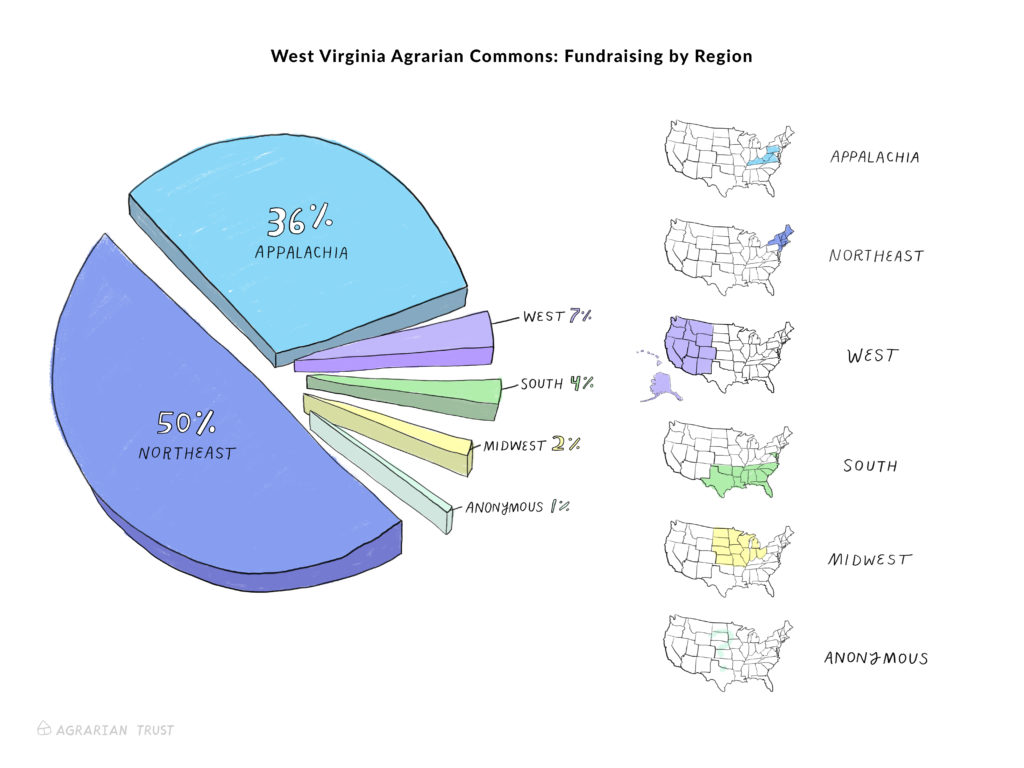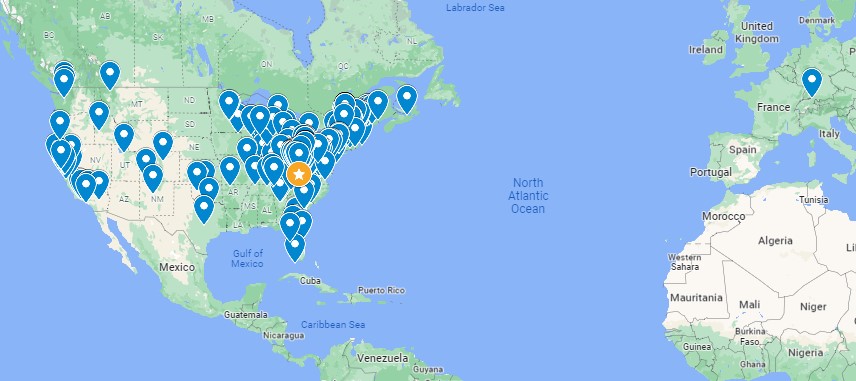 Summary
This project, and all of its 391 donations in total, has demonstrated that the connections between local and national communities to land and people exists. Many donations came with tributes such as "In memory of my late husband", "In honor of the women at New Roots", "In honor of my ancestors" as people were drawn to show support for this project through their connection to it. We are so grateful that these communities showed up for the West Virginia Agrarian Commons, and we are eagerly moving forward with the acquisition.
We want to say a special congratulations to the New Roots Community Farm, the founding farm of the West Virginia Agrarian Commons, who will continue their community farming activities. We invite you to visit their Facebook fan page, Instagram and web site to watch future developments.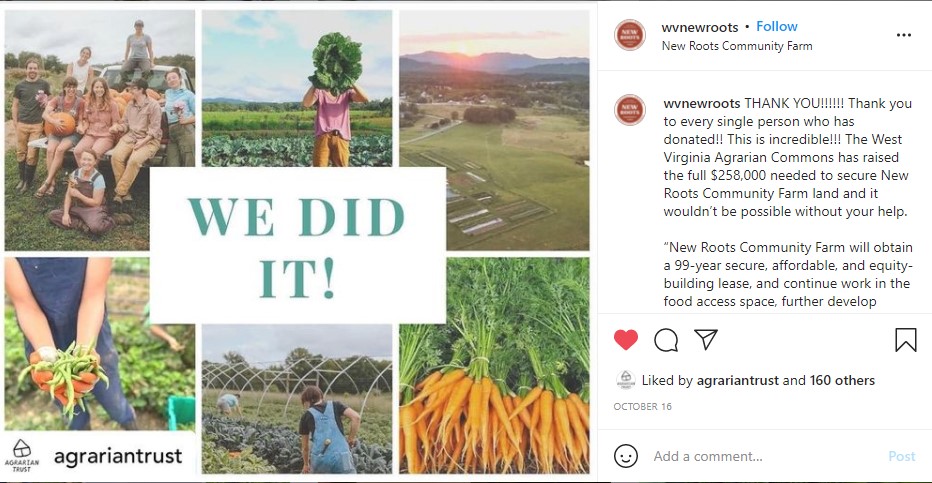 Thank you to all who supported!
We want to say a special thank you to donors including:
Please stay connected with us by subscribing to our newsletter, becoming a part of this community, helping to spread the word as we continue to build out the Agrarian Commons across the nation. We're grateful for your attention, support, and contributions as we work together to reconnect our relationship to the land and to each other.
* The extra $3,346 of donations received will be applied towards farm endowments and reserves.